CUMMINS GEAR REMOVER
VE , P7100 OR VP44 INJECTION PUMPS CGP010
BEST TOOL FOR 24 BUCKS
Removing the gear from a VE, P7100 or VP44 injection pump requires a specialized tool. Sure, you can cobble a pry bar or shade tree tool, but do you want to risk wrecking your expensive injection pump?
Tork Tool is the leader in designing tools for the Cummins 5.9 and 6.7 diesel. (Duramax is next) We make injector pullers, valve spring compressors and now gear pullers.
Our injection pump gear puller is machined from pre-hard billet steel and the hole locations are within .001. (that's 1/3 the thickness of a human hair) The CGP010 has three sets of holes. One each for the VE, P pump and the VP44. We double plate the puller so it doesn't rust. Even the hardened fasteners are plated!
Our injection pump gear puller is shipped in a reclosable bag to keep all the parts together AND you get instructions.
---
VE , P7100, VP44, CP3 INJECTION PUMPS CGP020
Tork Teknology specializes in designing and manufacturing tools for the Cummis 5.9 and 6.7 diesel. (The Duramax is next) Our lastest tool is the CGP020 injection pump gear puller for the Bosch VE, P7100, VP-44 and CP3. Yes, it will work with all four pumps, and it's improved.
Before we produce a new tool, we spend a lot of time in testing. What we found (from Evan at Martins Repair in West Virginia) was the currently produced tool can bend the sheet metal front cover on CP3 equipped engines. There just isn't enough clearance between the tool and the cover. If you weren't very careful, you would have to remove the cover and hammer out the dents. If you didn't fix the cover, you had an oil leaker.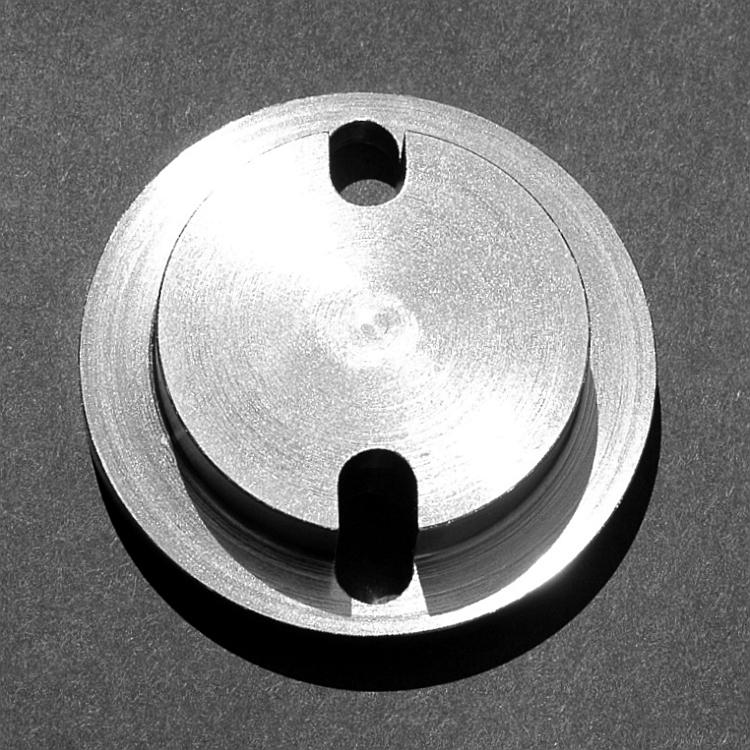 We solved that problem by machining a deeper step on the puller to provide MORE clearance. The step is an additional .075 deeper. That amount makes the difference between a quick pump replacement and a long weekend fixing sheet metal. That's the care we put into every product we manufacture.
The other improvements are not so obvious. We made the Cummins gear remover out of pre-hard material instead of cheap cold rolled steel. Sure that costs more. but you get a quality tool that will last a lifetime. Second, we have the tool double plated so it doesn't rust! Try that will a black oxide tool. If you don't keep a coating of oil on the tool, she is going to rust. Our plated tool doesn't rust.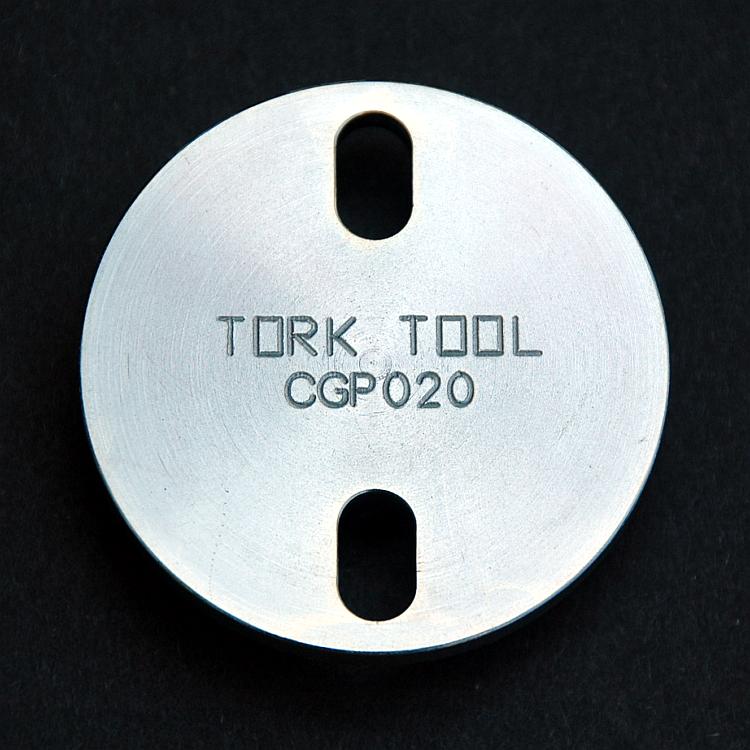 Included in the CGP020 Cummins injection pump gear remover kit are instructions and two hardened and plated flange head bolts (more costly too).You will not find a better engineered gear puller on the market today. We also offer the CGP010, for less money, that will service all pumps except the CP3. ORDER TODAY!